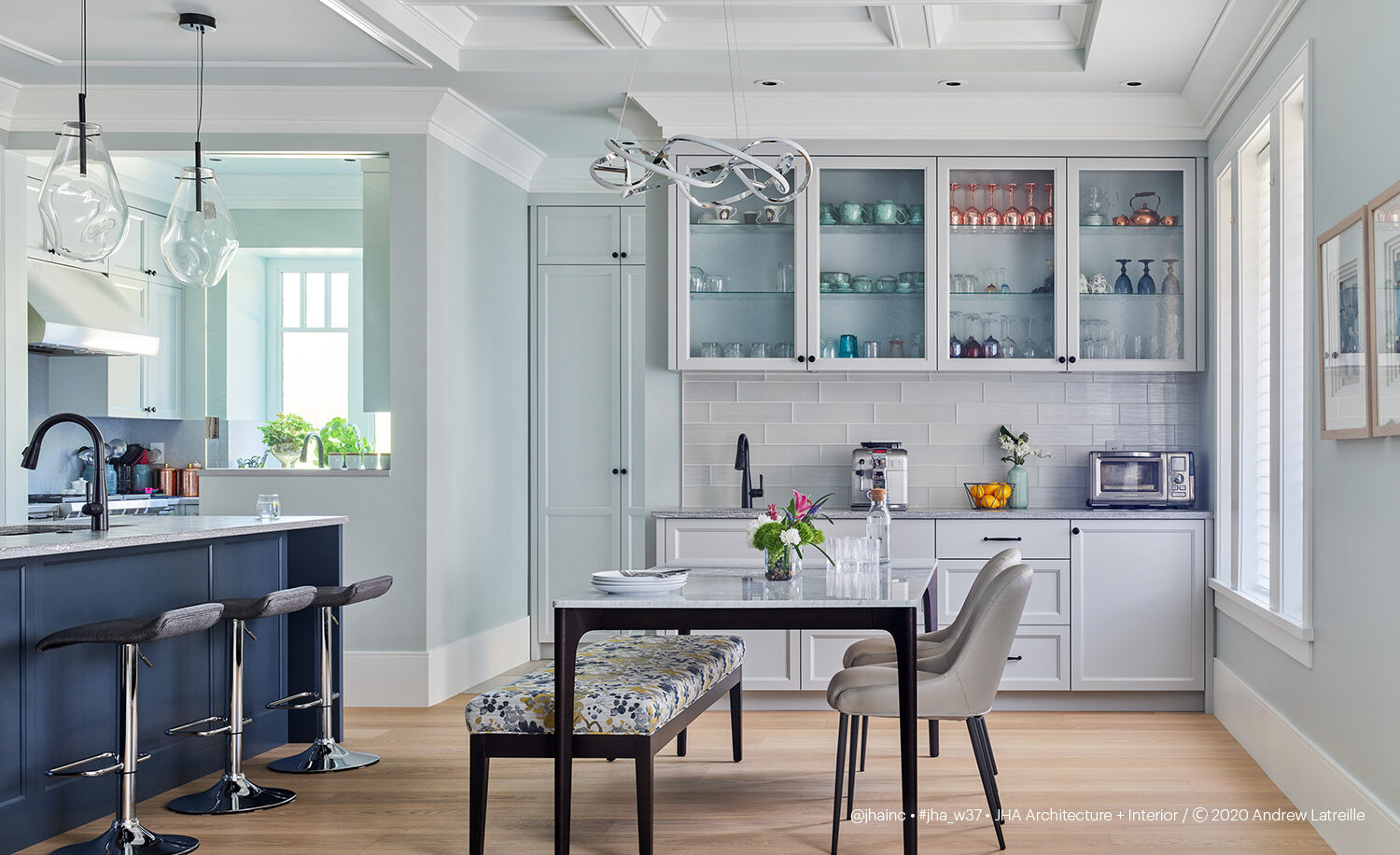 West 37th Residence
An elegant craftsman style home with a third-floor attic and front porch was designed in keeping with the overall neighbourhood character. This corner property provided an additional opportunity to create an extensive garden. Horizontal fences visually elongated the property size and provided a soothing effect, contrasting the overall height of the home. Exterior cladding material uses locally quarried stone, cedar shingles and clear grade Douglas fir. Inspired by the coastal landscapes, the overall colour scheme for both the interior and exterior of the home consist of watery blues, greys, greens and sandy beiges.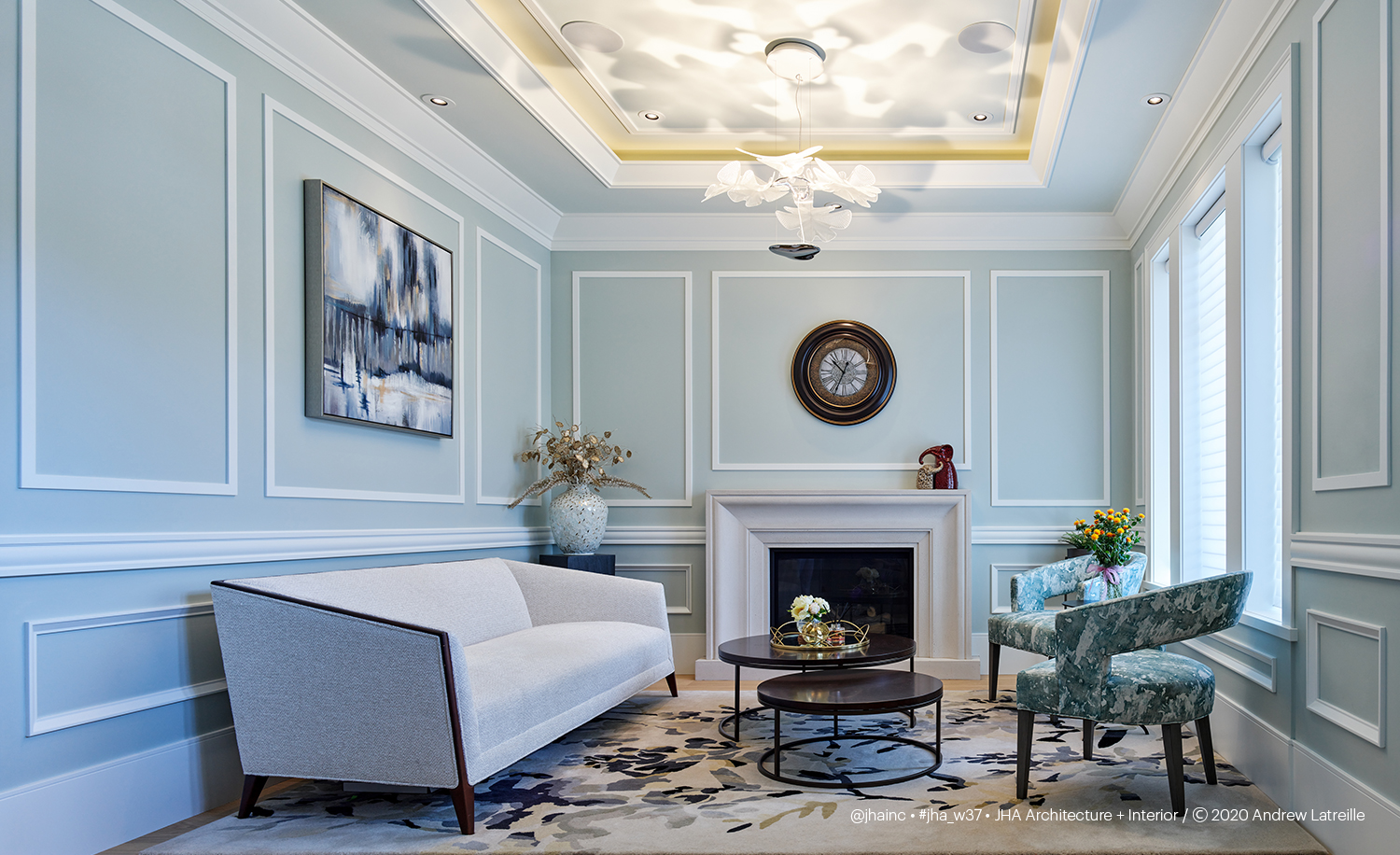 The homeowners decided to forgo a formal dining room and utilized the floor area for a large kitchen, eating area and family room. An office and a living room are still necessary as they work mostly from home and require a formal sitting area for client meetings. The kitchen is divided into three zones – the cooking zone, with bright west exposure, separated by but visually connected to the rest of the kitchen, the prep zone to oversee all activities, and the serving zone by the dining area.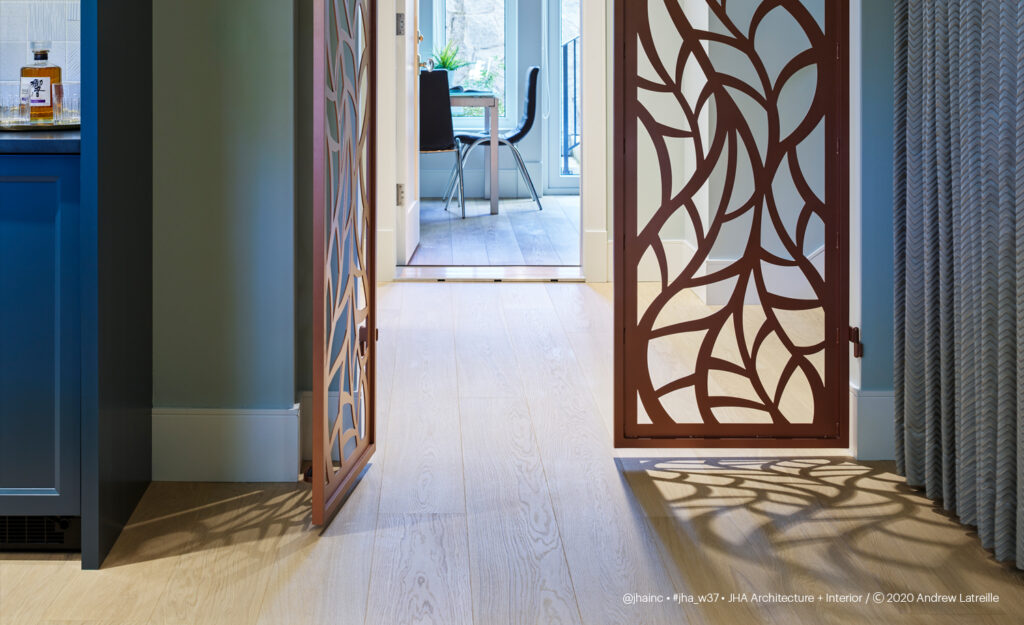 In addition to good sized bedrooms and ensuites for the 2nd level, the attic space was created as a man cave that can also function as a spare bedroom. Other than a legal one-bedroom basement rental suite, the large rec room has a custom bar designed for entertaining. Two separate HRV systems have been set up for the main house and the basement rental unit to ensure the health and air quality of the occupants. The majority of the lighting throughout the house can be digitally controlled through handheld devices. Customization includes dimming and scheduling for user comfort and energy savings. For longevity and energy savings, most of the lighting, including architectural recessed and concealed lighting, has been specified as integrated LED, the balance of luminaires utilizes LED bulbs.