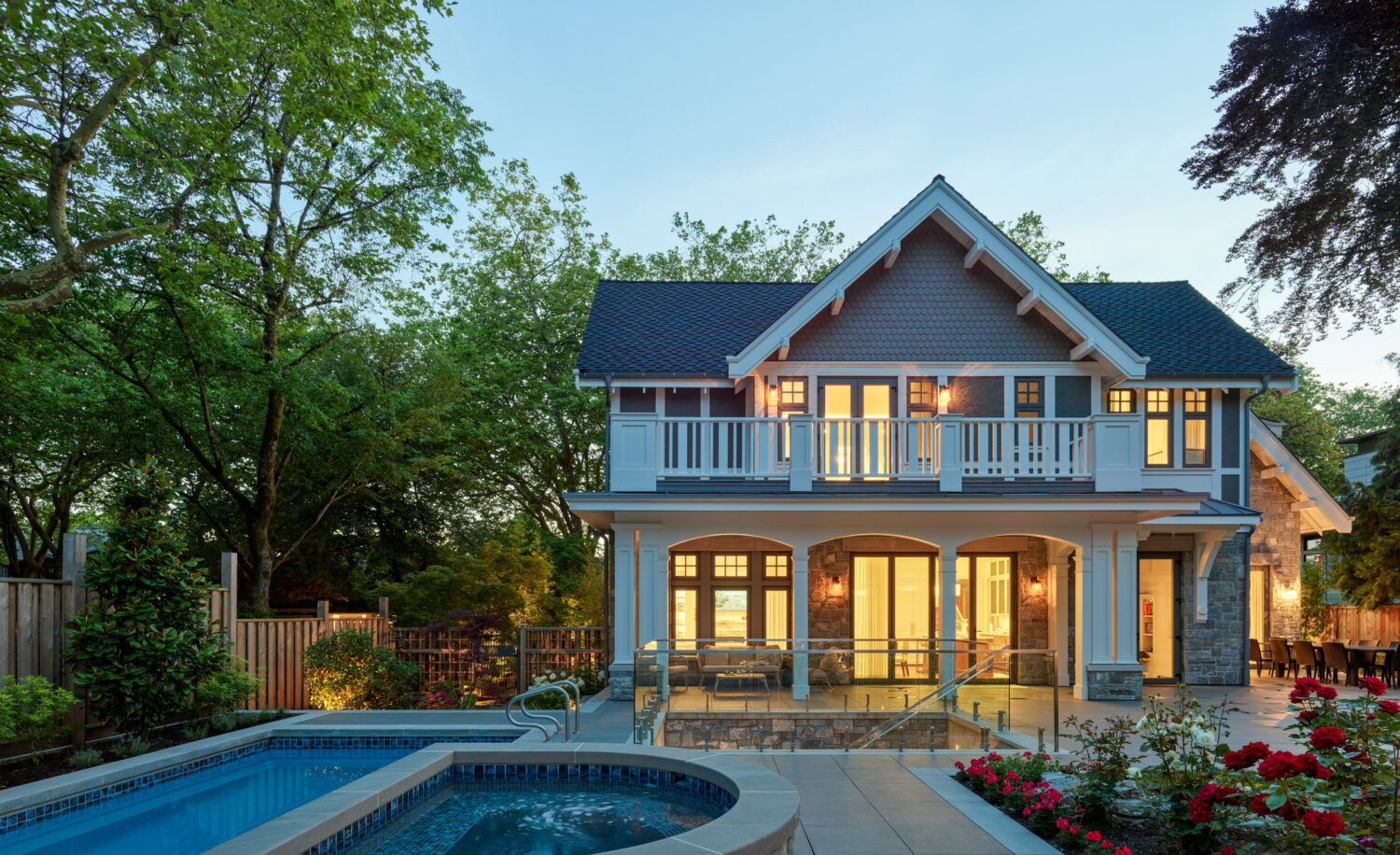 LED Lighting Tips
Is LED lighting the best option for your home?
The short answer: absolutely.
The long answer: LED lighting has improved a lot in the last few years, and it continues to get even better. LED lighting is energy efficient, and long lasting. There are also an incredible amount of options and applications for any space, renovation project, or custom home. We'd like to show you some ways we at JHA have used LEDs in past projects while answering some of your LED FAQs.
How long do LEDs last?
You may be surprised to learn that LEDs last forever.
The brightness of your LEDs however will diminish over time. Typically LEDs should maintain from 70% to 90% of their brightness for 50,000 hours. This is sometimes referred to as having a luminance rating of L70 to L90. For example, let's take an LED with a luminance rating of L70 and an expected life of 50,000 hours. When this LED reaches the 50,000 hour mark it should retain 70% of it's original brightness.
What K value is warmer vs cooler?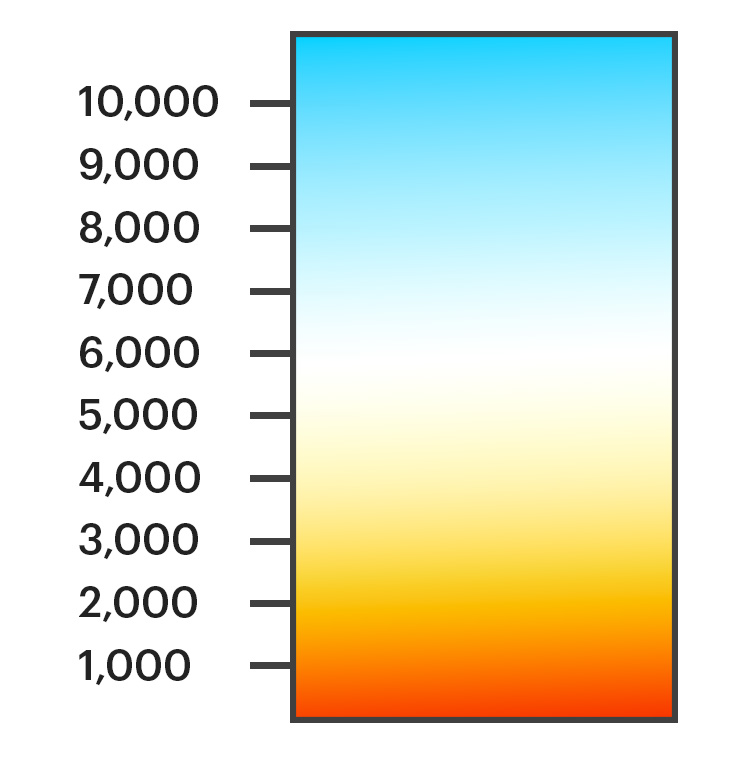 It may come as a surprise, but for lighting the higher the K value number is the cooler the lighting temperature will be.
For residential lighting we generally recommend 2700k – 3000k. Anything higher will be much to harsh.
What amount of wattage do I need in an LED to be comparable to a standard 100W bulb?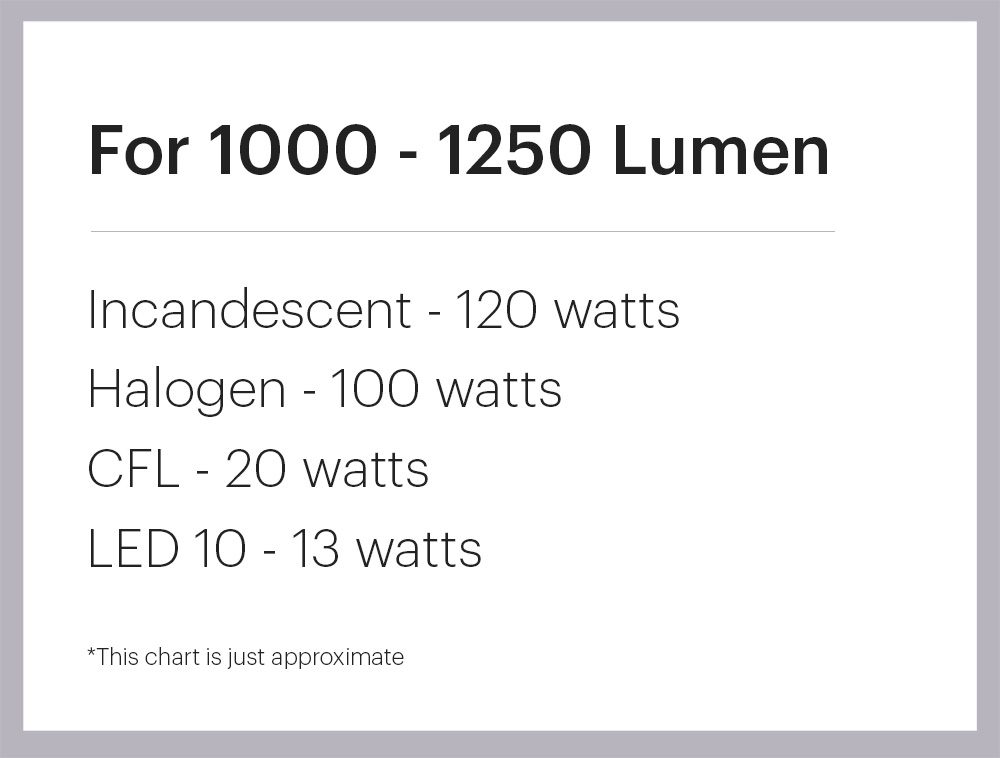 This chart compares the four most common lighting options in terms of the wattage necessary to achieve a similar brightness.
An LED needs the least amount of energy to achieve the same luminosity of your other lighting options. This is the reason why we recommend LEDs as an energy efficient lighting solution for your home.
When it comes to LED lighting, what does CRI mean?
CRI stands for Colour Rendering Index. Essentially, the CRI lets you know what the quality of the LED is. In simple terms: the higher the number, the better quality the lighting will be.
How does JHA use LED lighting to it's full potential?
To see how LEDs can elevate a space we recommend looking at how we've integrated LED lighting into the following projects:
Modern Shaughnessy – LEDs were used throughout this project, but take special note of the recessed lighting under the stairs, in hexagonal shapes in the playroom, and throughout the theatre room. These spaces showcase how LEDs are not only functional, but elevate the mood of a room.

Heaven in Kitsilano – Lighting features in the kitchen, and in the bathroom demonstrate the range of potential for LED fixtures.
Want to work with our team?
Are you looking to start an architecture project in Vancouver?
We'd love to help make your dream home a reality.

Contact the office at 604-264-1072 or email info@jhainc.ca to set up a consultation today.
Want to see more of our completed projects?
Check out these stunning homes:

West 37th Residence