How we help clients reach their interior design goals
Case Study: Reimagined Richmond Special.
Let's talk about interior design goals, starting with the recently completed Currie Residence. This stunning single-family residence was our client's childhood home. Though she wished to update the space for a more contemporary feel, retaining the feeling of "home" was front-of-mind for us.
For this project we wanted to respect the sentimental core of the residence while refreshing it for modern life. These two things were the core focus of our interior design goals for the project.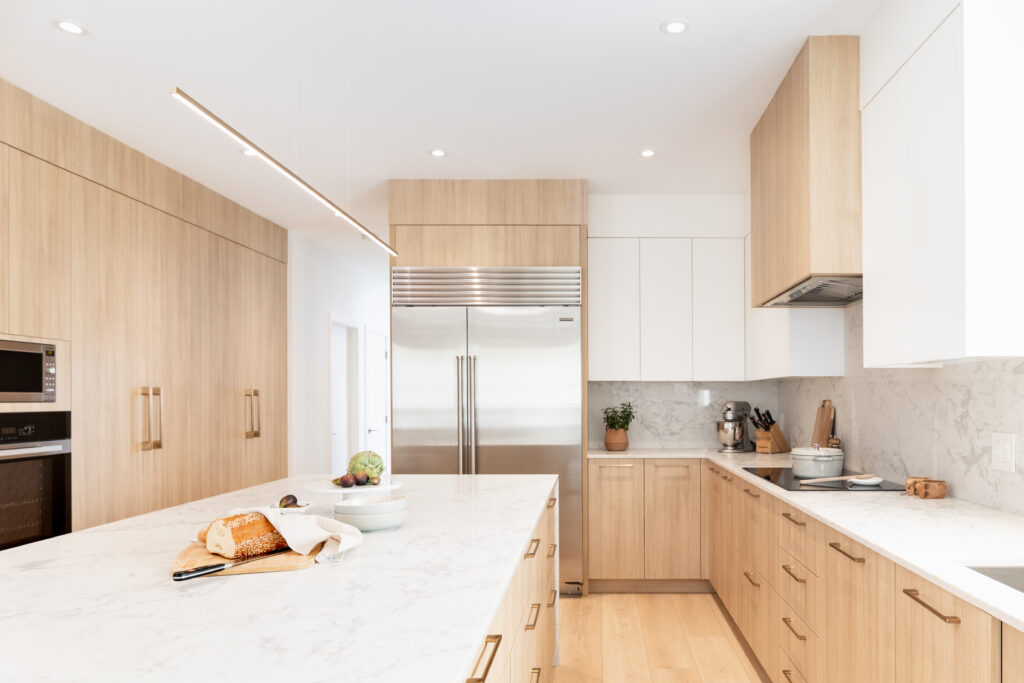 The Kitchen
We maximized storage space through elegant custom-designed millwork, while also achieving an open, seamlessly flowing layout. This space showcases our firm's ability to achieve sophisticated designs which aren't simply beautiful, but also facilitate the lives our clients wish to lead.
Bronze knobs and pulls allowed our designers to add much needed warmth to the space, while soft-close and push latches bring practical ease and a visual smoothness to the space.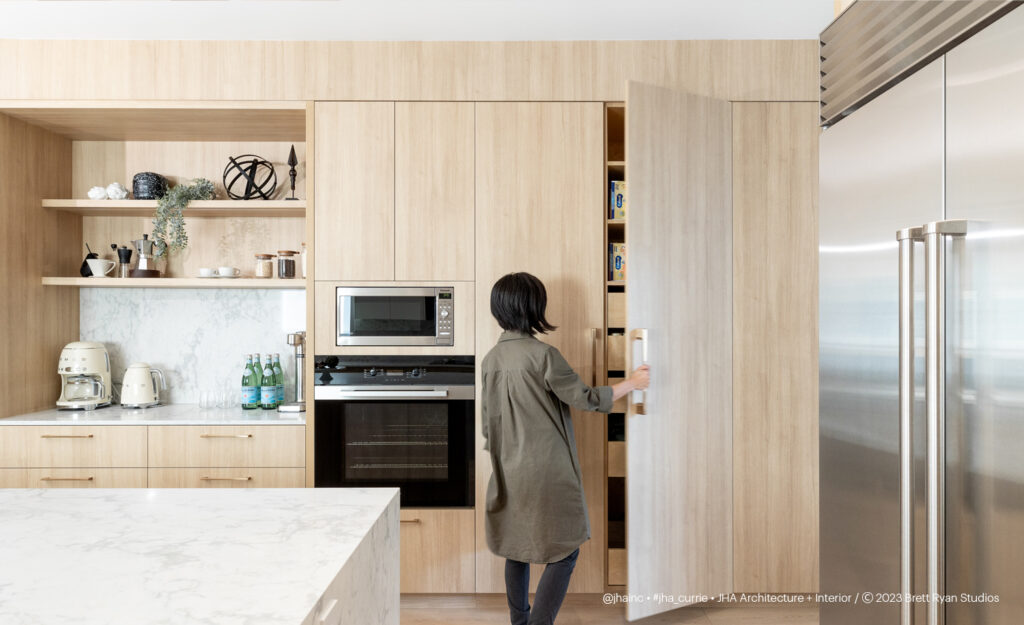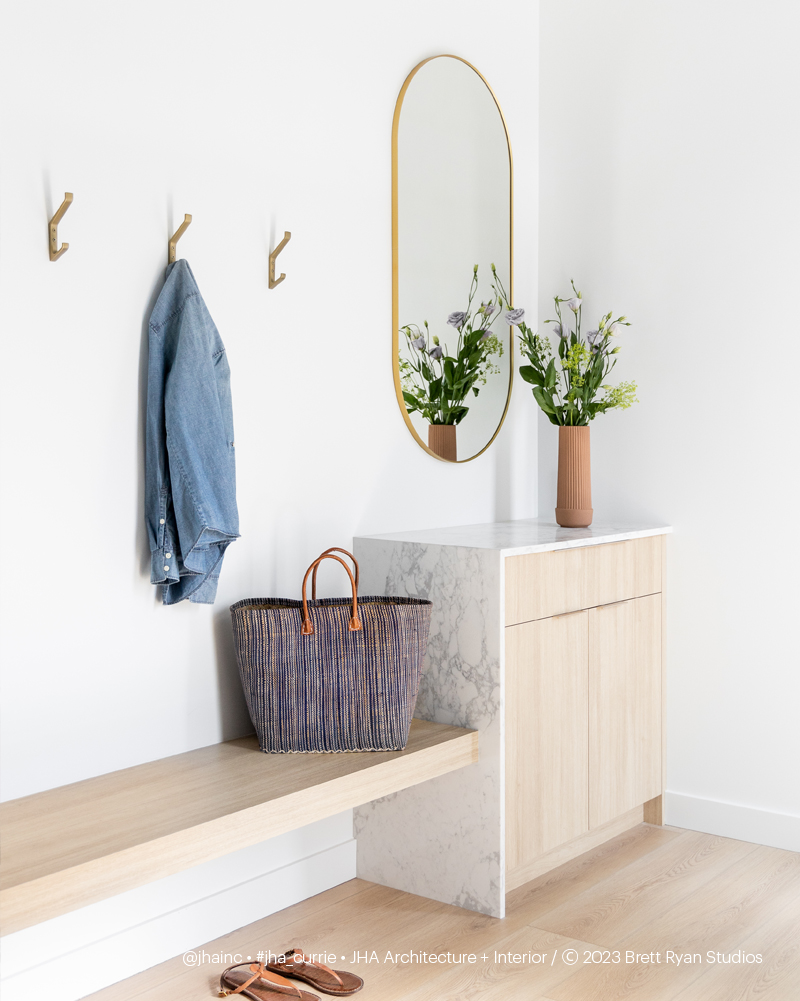 Entryway
Custom millwork is seen here in the entrance's bench and cabinet – in keeping with our design goal of intersecting beauty with functionality, this space allows the clients the functionality of a mudroom but values their space through doubling as a stunning foyer.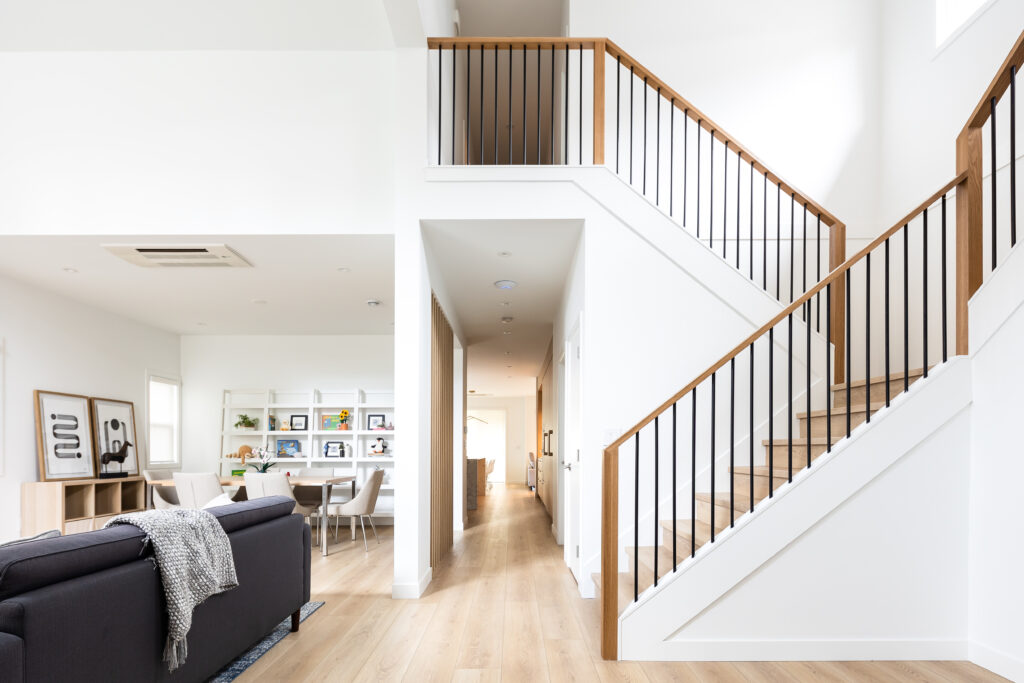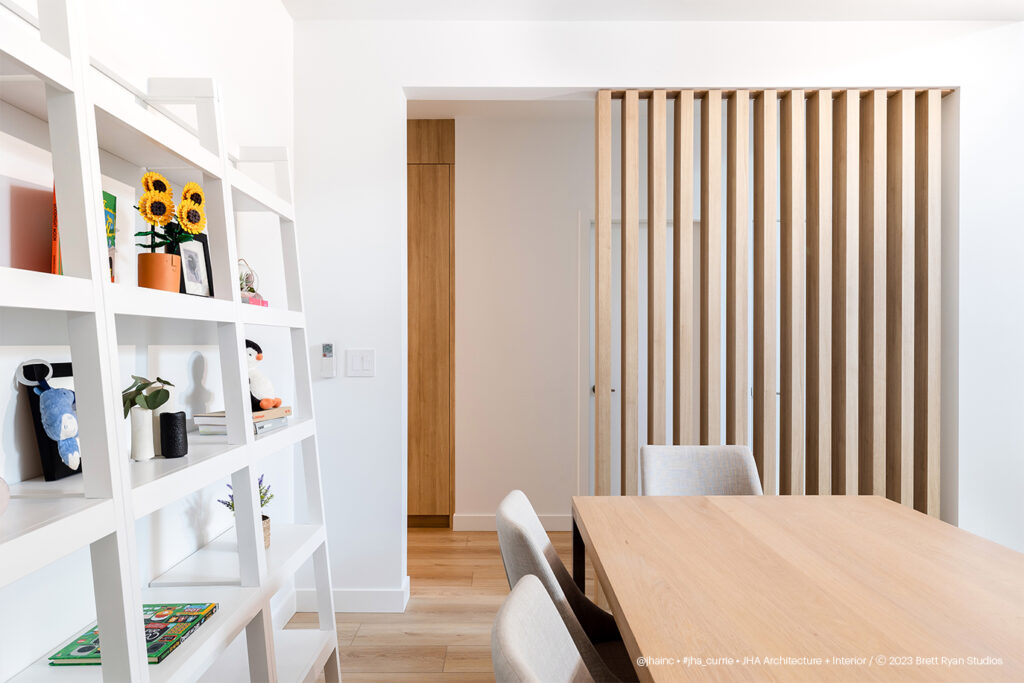 Dining Area
Our clients use this space as a dining area for entertaining, but also as an open play-space for their young child. We can see whimsical touches throughout that reflect the room's dual-purpose, and a custom slat-wall allows the small window to have a big impact when it comes to lighting.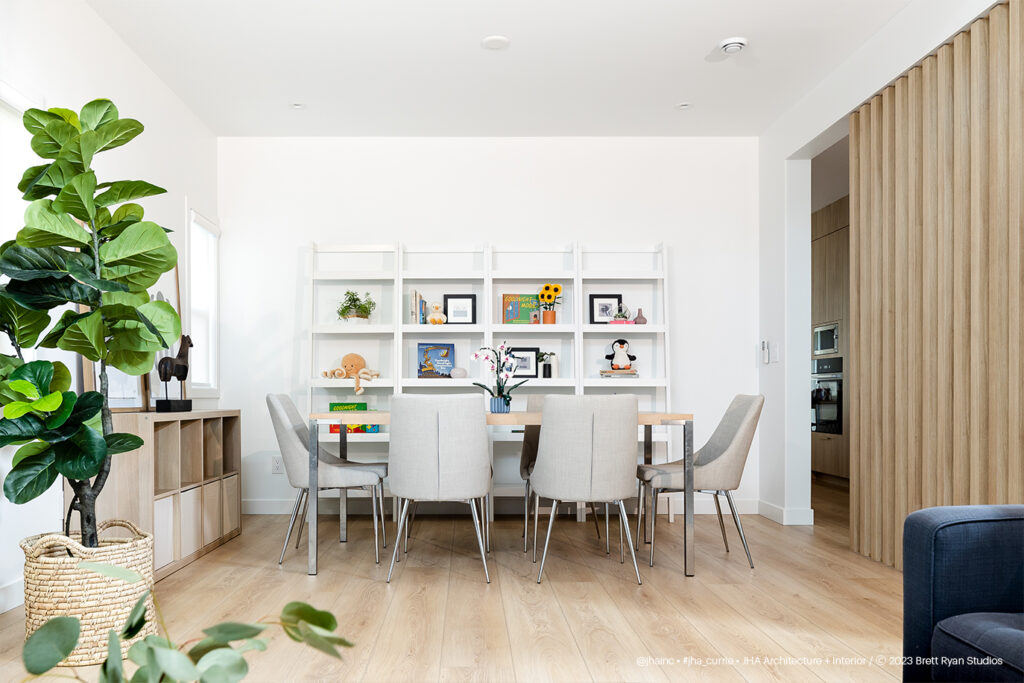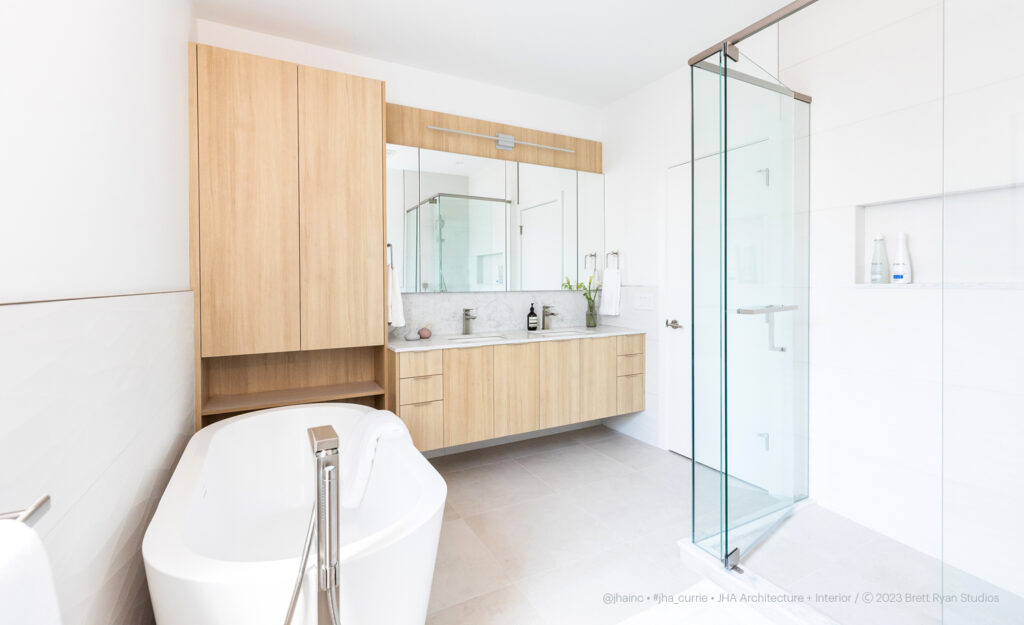 Primary Bath
A space for tranquility, the primary bath was designed as a peaceful escape for two new parents. Similar to the kitchen, maximizing storage space while achieving seamless elegance was the name of the game.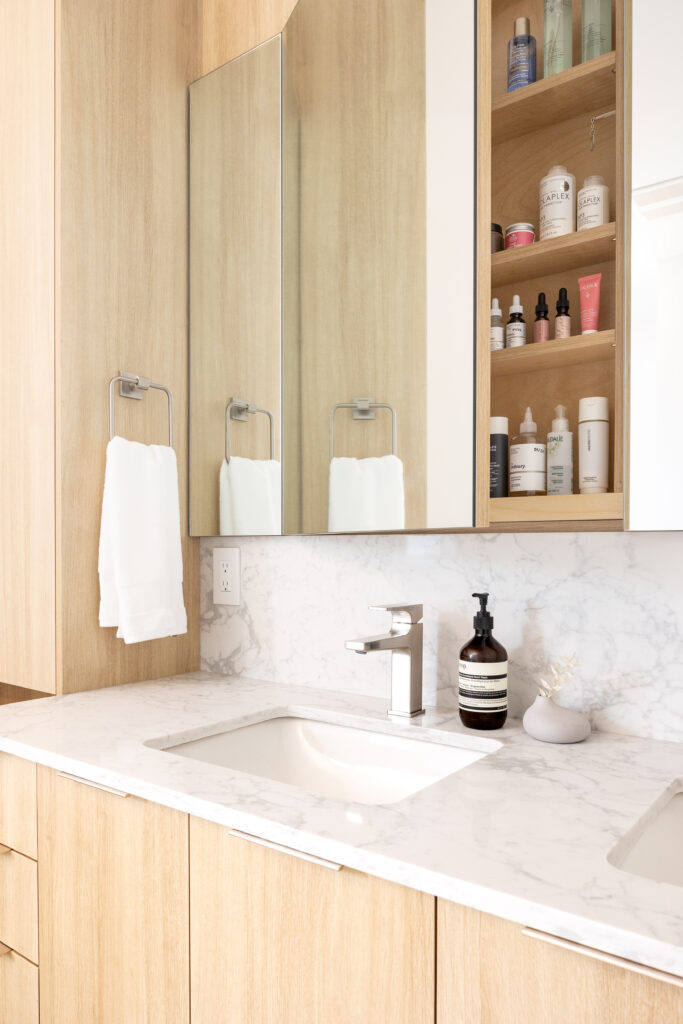 We'd love to help bring your interior design goals to life.
Contact us at 604-264-1072 to book a consultation, or email the office at info@jhainc.ca