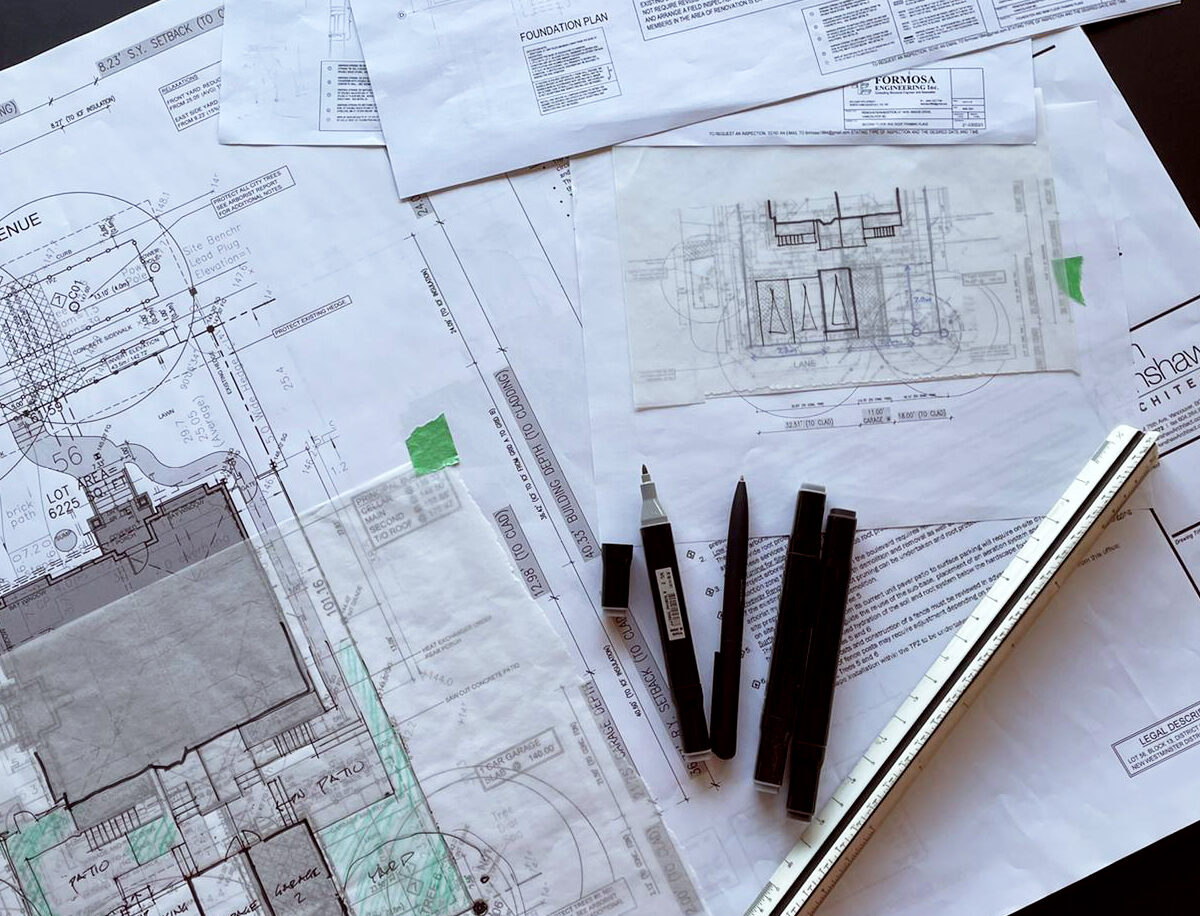 Building Permits 101
Are you thinking of renovating? After working with our clients over the years on the building permit process, we've put together this quick guide to answer some frequently asked questions!
To permit or not to permit. To figure out whether you need a permit can be confusing and difficult. We always encourage everyone to consult a professional but a general rule of thumb is; if it's surface level renovations like changing your flooring, repainting your house, or refreshing your cabinetry, you do not need to apply for a permit. As long as it is not a structural change, you're most likely not going to need a permit.
So when do you need to apply for a permit you ask?
If you are thinking of adding an additional room, moving walls, or even adding an extension to the house, then YES! You must apply for a permit! Even remodeling your kitchen to make the space more functional by moving plumbing, electrical, or gas lines needs a permit before construction can begin. Looking to add a secondary suite to your home? Building or altering your garage, shed, or deck? Doing fire separation drywall repairs in your condo? YES, YES, and YES! Again, when in doubt, ask a reputable professional. There is nothing worse than starting a renovation only to find out you can't continue because of a permit issue! With a quick google search, you can find your local city permit office to figure out what you need before starting your renovation project.
For years, we have worked with our clients to make sure the whole renovation process runs as smoothly as possible. The key to getting through this process quickly is knowing and anticipating what the city needs. Timeliness and proactive planning will make the whole renovation process a much smoother and more enjoyable experience.
Permitting is a tricky thing! Even for some professionals, there are certain things that can trip up the renovation process. Make sure to find a reputable professional designer, architect, or builder with the right experience to help you with your next renovation project. With many years of building permits under our belt, we have fine-tuned our skills for the permitting process to ensure the most efficient turnover for our clients. The key is to always stay up to date with new rules and regulations the city puts into effect.
For more information, check out the links below or give us a call to have a chat!
City of Vancouver Permit Information
City of North Vancouver Permit Information
City of Richmond Permit Information
City of Langley Permit Information
City of Whiterock Permit Information