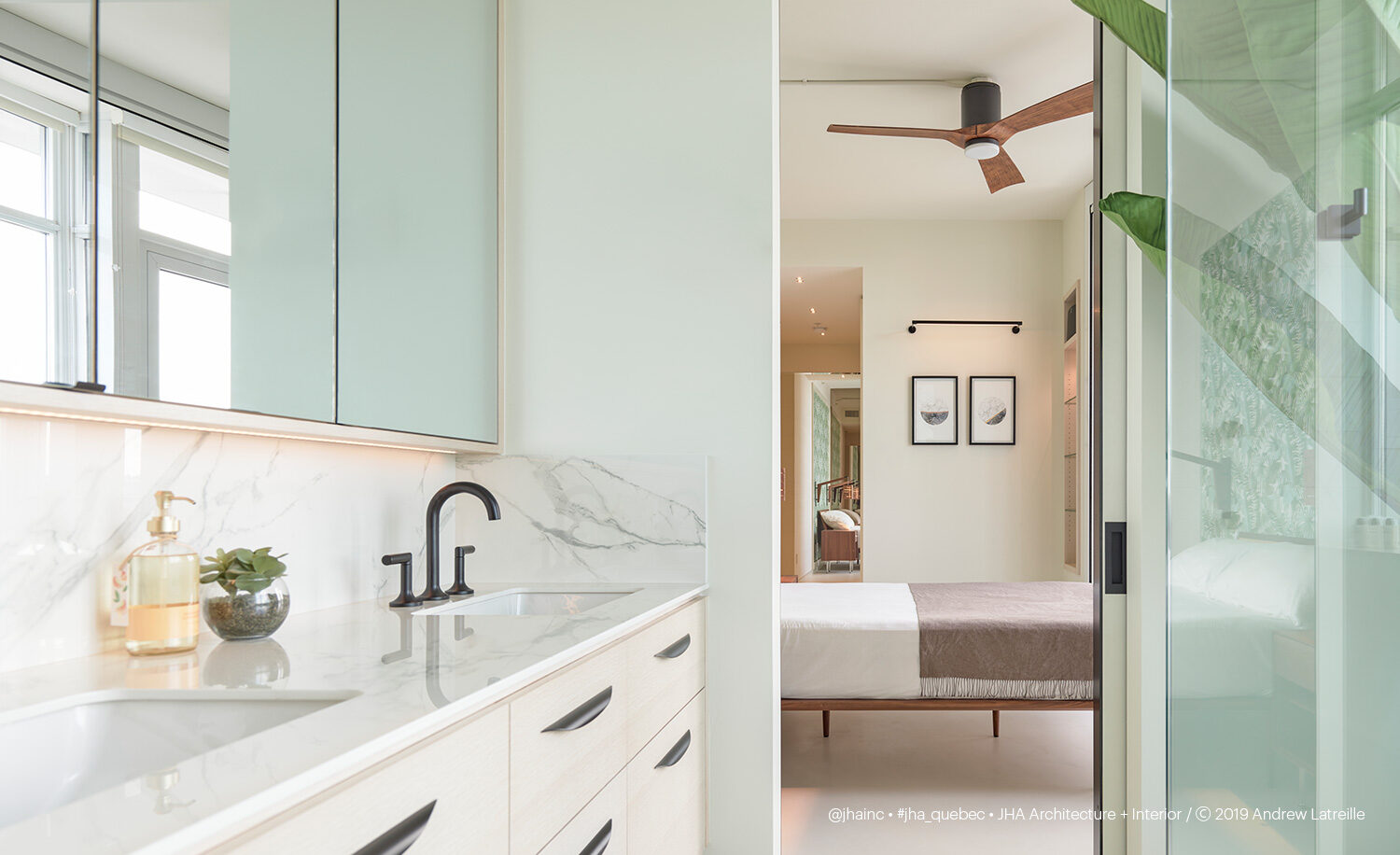 Quebec Residence
Located in Olympic Village, this sub-penthouse was not well cared for by its previous owners and was in desperate need of an update despite being only a few years old. With some resourceful space planning, including relocating an access door from the kitchen area to the front hall and transforming a previously unutilized wall space near the kitchen, over 20 linear feet of kitchen storage and a new bar area were added. A relocated island provided better traffic flow in the kitchen and a visual centre for the space. An updated colour palette, new lighting scheme, and exceptional workmanship achieved the contemporary look with a touch of mid-century influence the new homeowners desired.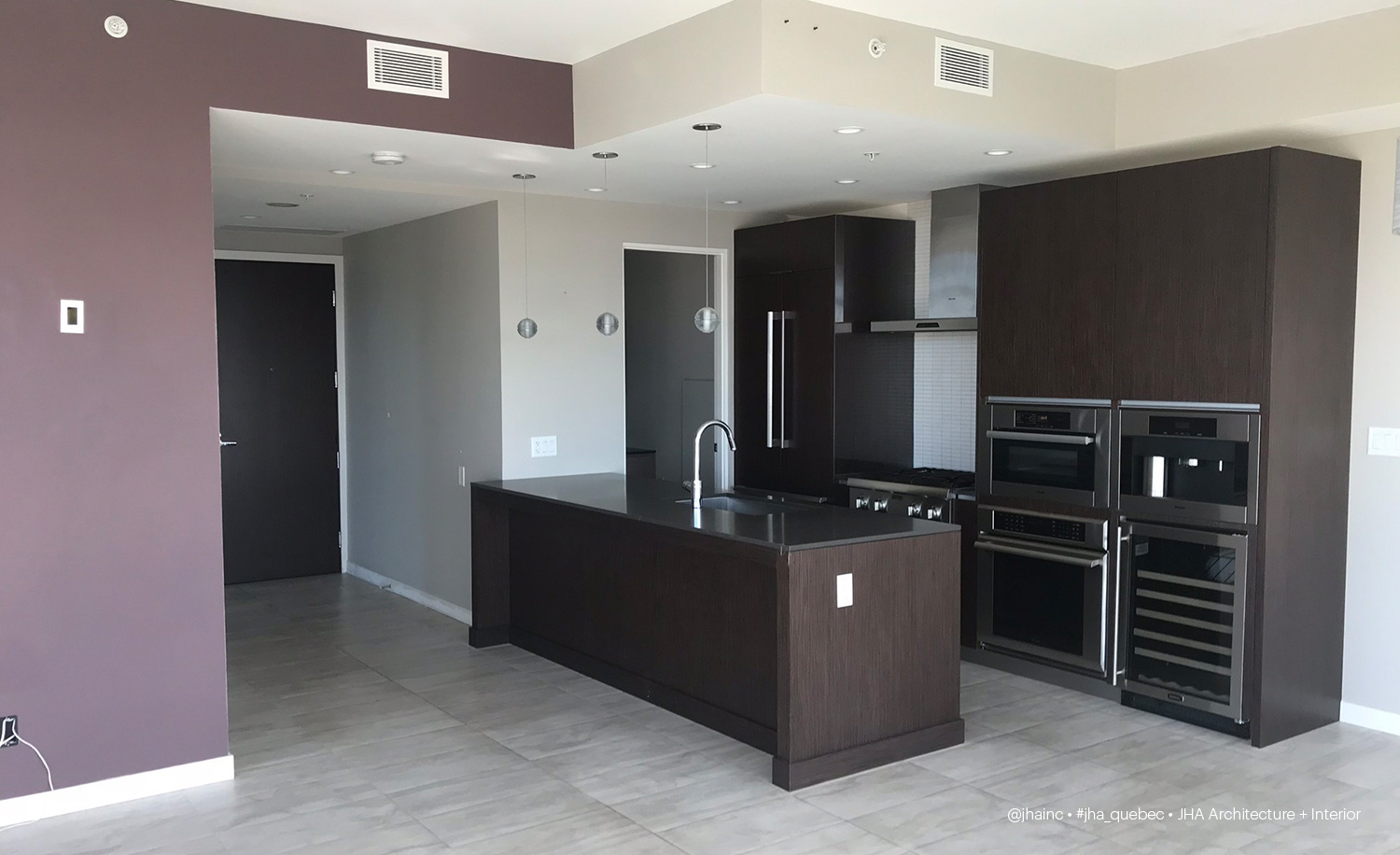 The previous kitchen layout, design and style were inefficient, dated and poorly maintained. Our client wished to have a bright contemporary design with a mid-century influence as well as better organization for daily living and entertaining.
By relocating the access door to the laundry/storage room from the north side of the kitchen to the front hall, a new L-shape kitchen was created, maximizing useable kitchen storage space. For a better workflow and visual effect, the island was repositioned while maintaining the existing plumbing locations, which were impossible to change.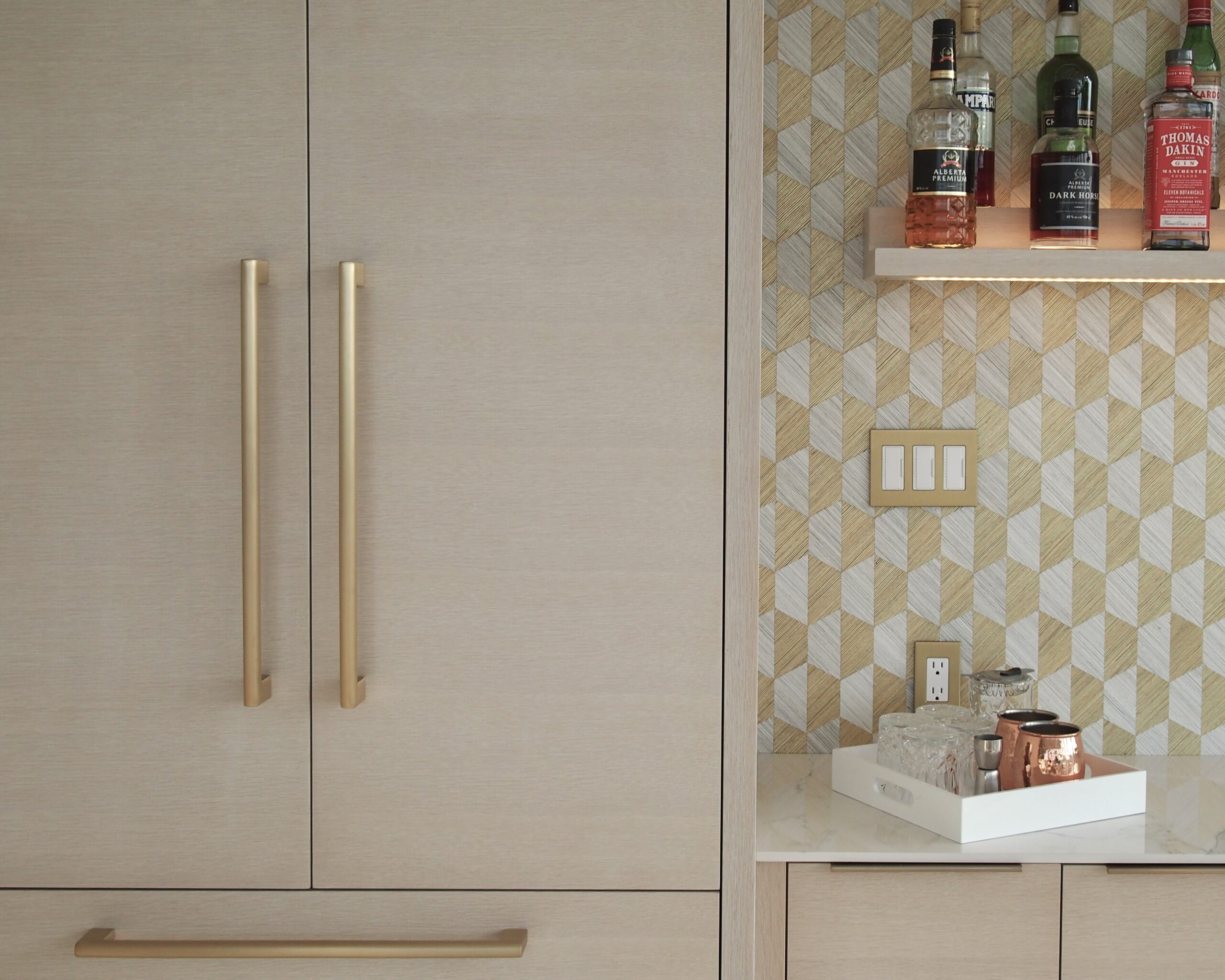 Many existing appliances were re-used including the refrigerator and the oven. However, to achieve the sleek look desired, the client opted for a new frameless inset cooktop and a retractable hood fan. An appliance garage door hides the toaster and the coffee machine out of sight.
Custom stained white oak veneer millwork with brass hardware was selected, paying homage to the mid-century influence. 12mm large format porcelain style material has been utilized for countertops and backsplash for a cleaner look and ease of maintenance.
The mitered-corner waterfall edge for the island, frameless cooktop and wall plugs showcased the versatility of the product and exceptional workmanship.
For functional lighting, new high fidelity, high efficiency, small aperture recessed LEDs with adjustable angles were installed in groups of two to replace previously outdated and insufficient lighting.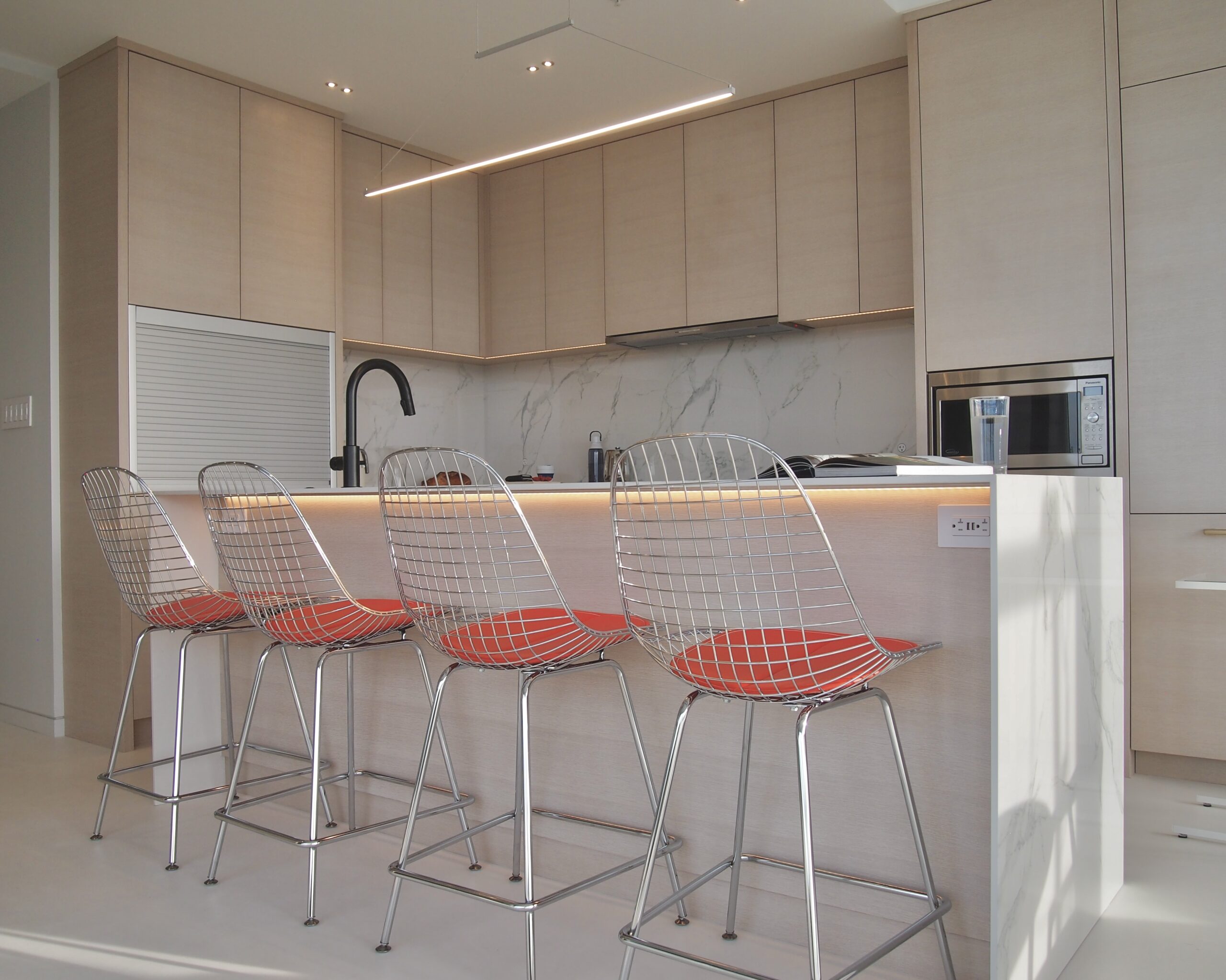 A linear LED pendant above the island provides additional work lighting when required. Concealed linear LED has been installed under upper kitchen cabinets, below the island seating area for functionality and extra ambiance. All lighting, including the concealed LEDs are dimmable.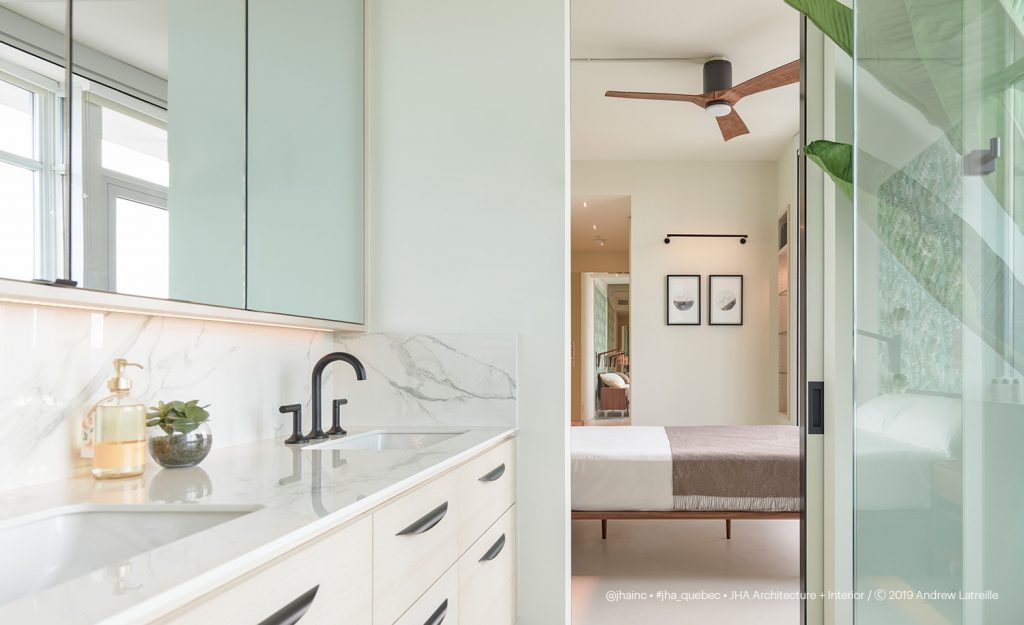 The existing primary ensuite was dark and dated, not to mention, badly laid out and inefficient. The plumbing fixtures, although high in quality, were poorly installed. The new homeowner desired a bright, cheerful and spa-like space. By straightening & shortening the glass shower enclosure, a shower bench was created, with open space on the other end for storage and/or decorative elements. New aggregate cement floor for the entire bathroom replaced the existing tiled floor for a uniform look and ease of maintenance. Custom ordered concrete tiles with carefully arranged geometric elements added visual interest to an otherwise plain white wall. New custom stained oak veneered millwork and medicine cabinets behind the mirrors were designed for better storage.