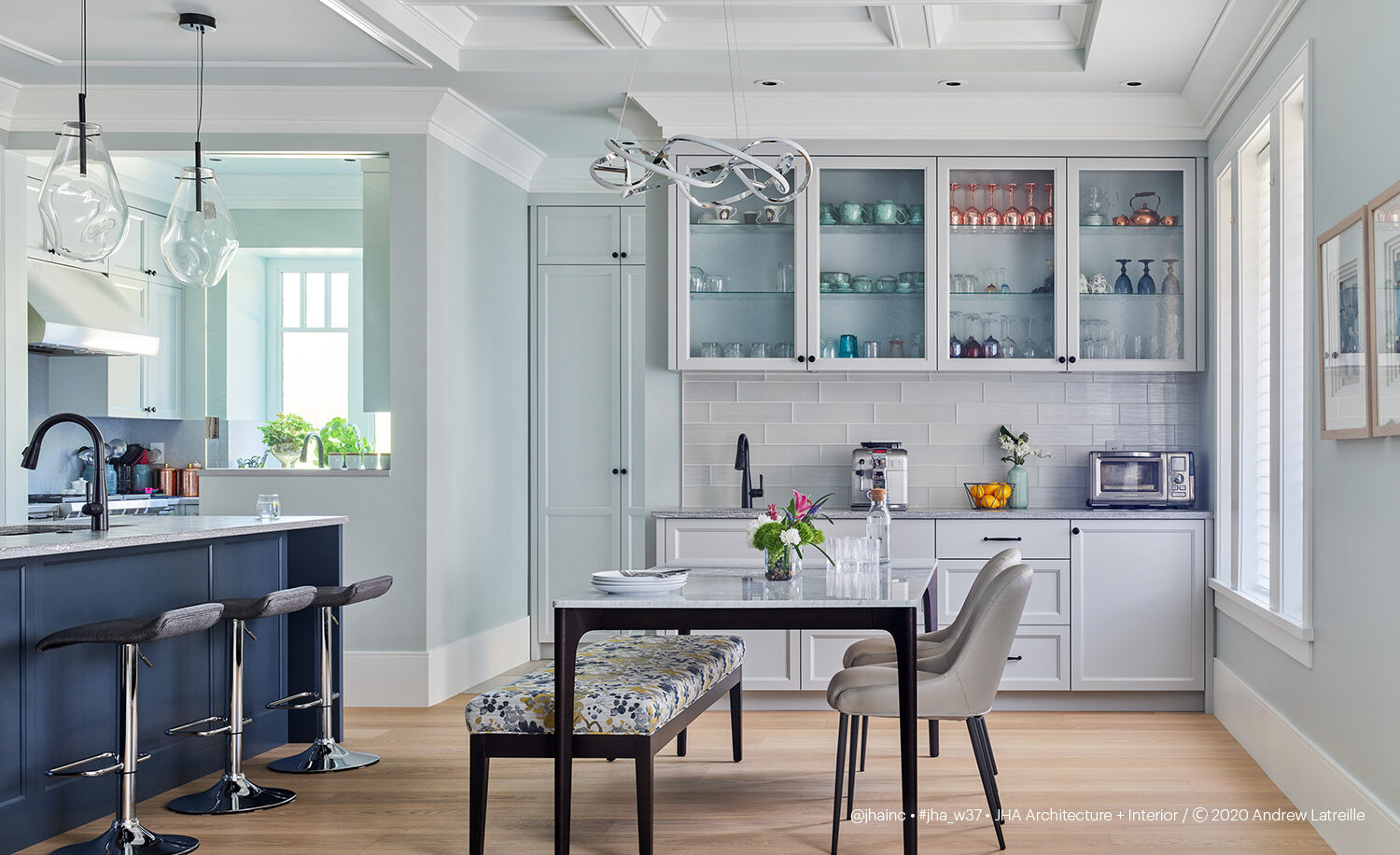 West Side Luxury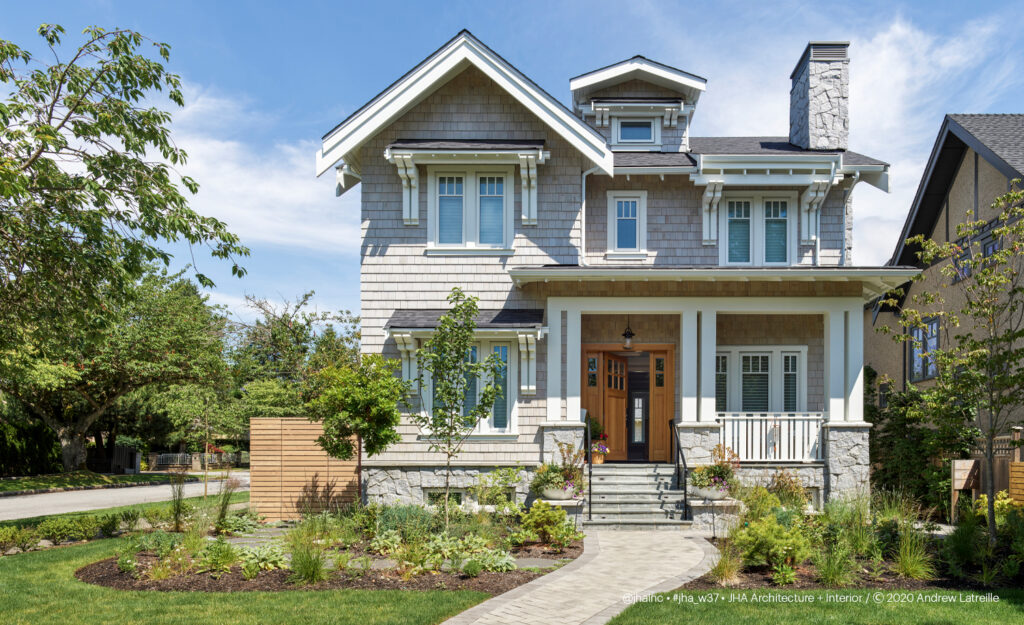 West Side Luxury – Project Overview
This elegant craftsman style home exudes west side luxury. The third-floor attic and front porch were designed in keeping with the overall neighbourhood character. We took advantage of this corner property's potential by creating an extensive garden. Horizontal fences visually elongate the property size and create a serene atmosphere, contrasting the overall height of the home. The exterior cladding material uses locally quarried stone, cedar shingles and clear grade Douglas fir. With a colour palette inspired by the coastal landscapes, the home consists of ocean blues, and greys, balanced by lush greens and sandy beiges.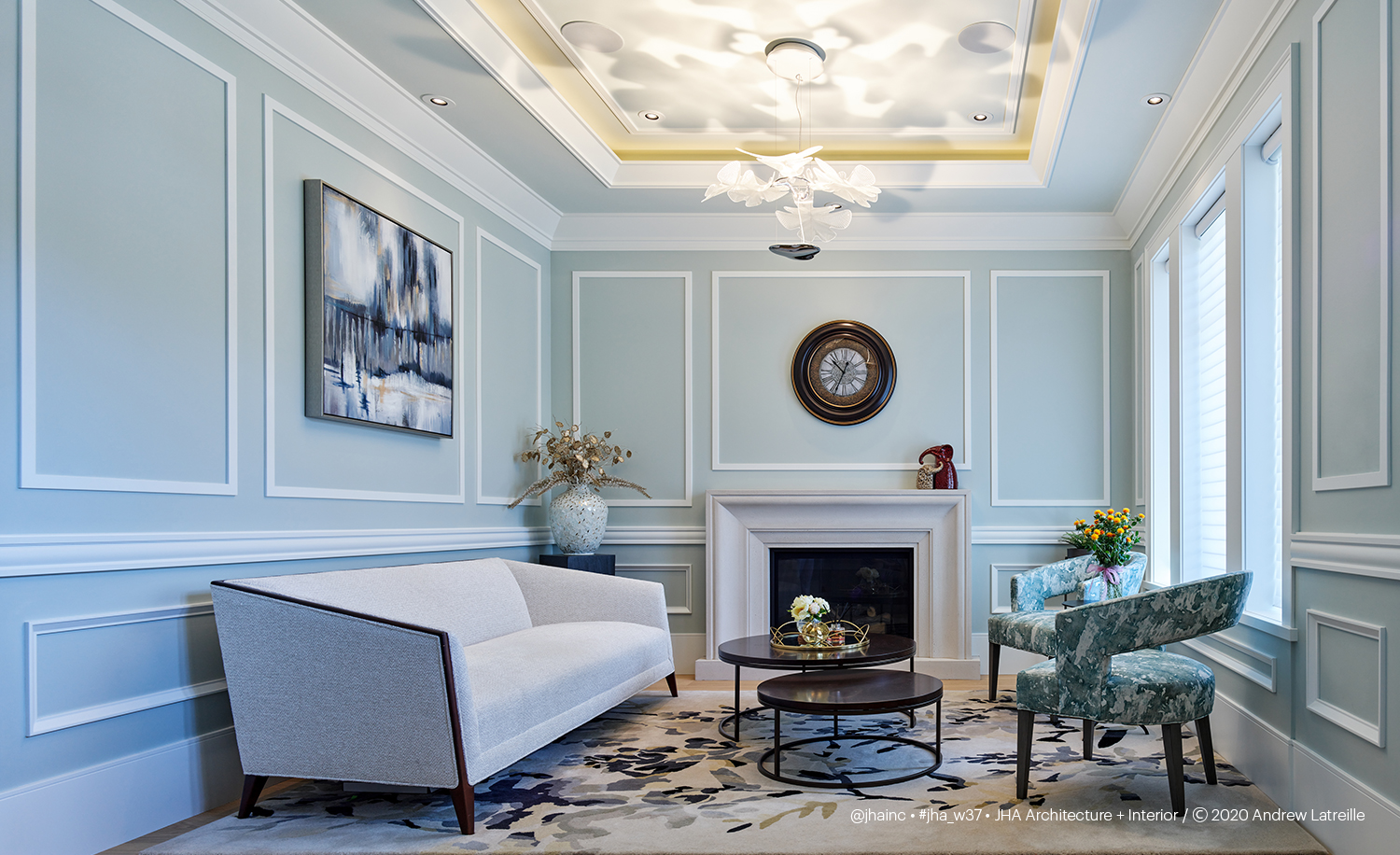 Kitchen & Family Room
The homeowners decided to forgo a formal dining room and maximized their expansive floor area. With this space we were able to create a large kitchen, eating area, and family room. An office and a living room were still necessary as our clients work mostly from home. Additionally a formal sitting area for client meetings was also requested. The kitchen is divided into three zones – the cooking zone, with bright west exposure, separated by but visually connected to the rest of the kitchen, the prep zone to oversee all activities, and the serving zone by the dining area.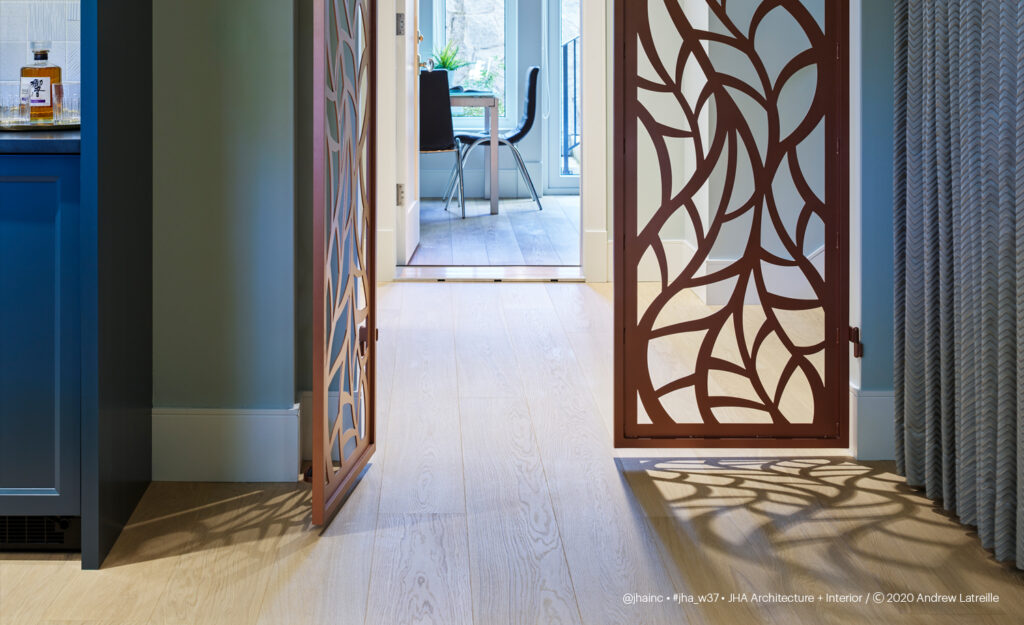 Office & Workspace
In addition to luxuriously sized bedrooms and ensuites for the 2nd level, the attic space was created as a man cave that can also function as a spare bedroom. Other than a legal one-bedroom basement rental suite, the large rec room has a custom bar designed for entertaining. Two separate HRV systems have been set up for the main house and the basement rental unit to ensure the health and air quality of the occupants. The majority of the lighting throughout the house can be digitally controlled through handheld devices. Customization includes dimming and scheduling for user comfort and energy savings. For longevity and energy savings, most of the lighting, including architectural recessed and concealed lighting, has been specified as integrated LED, the balance of luminaires utilizes LED bulbs.
Want to see more images of this project?
Want to work with our team?
Are you looking to start an architecture project in Vancouver?
We'd love to help make your dream home a reality.
Contact the office at 604-264-1072 or email info@jhainc.ca to set up a consultation today.
Want to see more projects like this?